Focus on flexibility, strength, limbering, balancing, and tumbling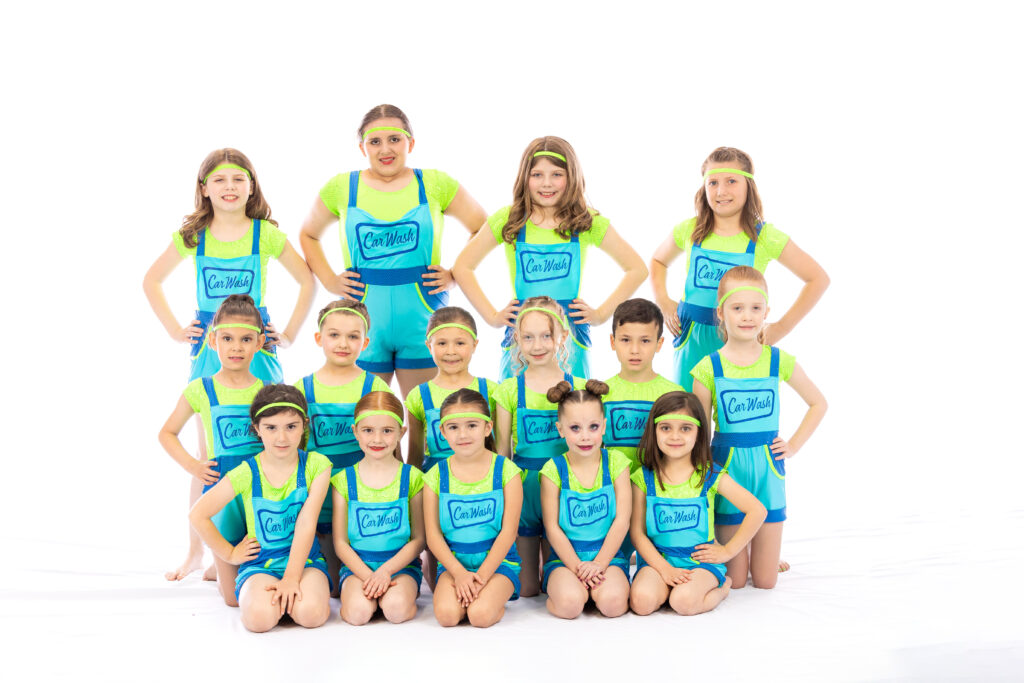 Rhythms In Motion Dance Studio is the ONLY studio in Beaver County to be certified!
* It is important to note, your child is not locked into the same level all year. Our acrobatics program is designed to support progression through all levels. This will keep students motivated and goal oriented. We will also have rotating stations for limbering and tumbling to minimize student wait time during class. A typical class will start with cardio, then flexibility, followed by strength, limbering, and finish with tumbling as per the Acrobatic Arts' syllabus. *
Our Rhythms In Motion Acrobatics and Dance Center opened in September 2017 and our students and parents absolutely love it! This newly remodeled 4,888 sq ft facility has a large dance studio space which allowed us to expand our schedule to include many new classes.
Our center also contains a huge acro gym for our Beginning, Intermediate, and Advanced acrobatic classes. All acro classes put safety at the forefront of everything that we do. Our instructors are certified through Acrobatic Arts. Acrobatic Arts' training program is designed to teach dance educators how to safely and effectively instruct AcroDance in the dance studio. Dance teachers must learn how to spot safely and effectively in order to become certified. Rhythms In Motion Dance Studio is currently 1 of only 21 dance studios in Pennsylvania (and the ONLY studio in Beaver County) to be certified! Read on to learn more about the three acro levels we will offer and which one might be the right choice for your child:
Rhythms in Motion Dance and Acrobatics studio will offer all levels of acrobatic classes at our Center Location. All classes will put safety at the forefront of all programs. Level 1 & 2 will focus on basic tumbling skills cartwheels and bridges. As students progress they have the opportunity to learn many other skills in Level 3 & 4 front and back walk overs, side aerials, back handsprings.
Level 1 & 2:  Students will be educated on proper stretching technique, level 1 & 2 skills which include headstands, backbends, back bend kick over, somersaults, cartwheels, one handed
cartwheel, handstand forward roll, handstand bridge and recover.
Level 3 & 4:  Students will continue in their safe stretching practice to maintain and increase flexibility which will assist them in their acro / tumbling. Previously introduced skills will be refined and more challenging tumbling introduced such as back tucks and standing aerials.
Students may work on front and back walk overs, back handsprings, back tucks, aerials and chest and elbow stands and to continue to master previously introduced skills.
Acrobatics Attire:  To help to ensure the safety of students appropriate attire is required for class. Options include leotard, dance shorts, leggings camisole top. Bare feet, hair must be
pulled up and back away from face